Triptych
, inspired by goth-like fantasy figures, consists of three solos and a trio woven together within an industrial, metallic world created by video projections. A triple, live-feed video design, which is maneuvered by the dancers and coordinated with a pre-edited video source, results in multiple dimensions of live performance in real-time.
Sarah Harkness-Sebastian, Assistant Professor of Dance at Santa Fe College in Gainsville, FL, worked with Glenn during a two-day intensive to develop a choreographic draft of movement material for the third solo in
Triptych
. This movement research process, much like the creative processes of the other solos and trio, involved the simultaneous evolution of projection design ideas in coordination with the moving figure. The integration of dance and technology elements within each section are explored with a goal of creating an integrated "total theater" experience.
Triptych
was inspired by the digital imagery of Oklahoma artist Nene Thomas and created for the Dance Gallery Festival in Huntsville, TX.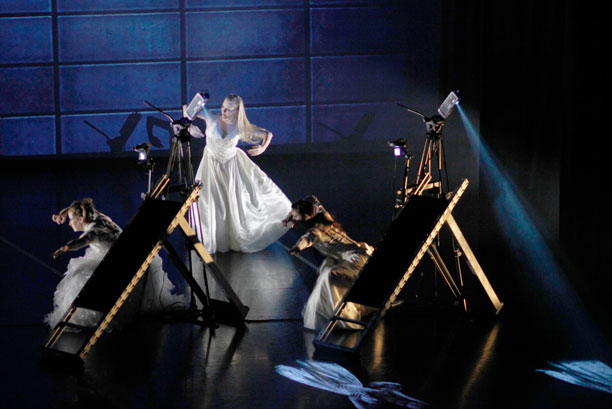 photo by Jon Nalon

Viewings
Dance Gallery Festival
Sam Houston State University
Huntsville, TX
October 5 & 6, 2012 (premiere)

An Evening of Dance Concert
FSU School of Dance
Nancy Smith Fichter Dance Theatre, FSU Campus
Tallahassee, FL
November 30–December 1, 2012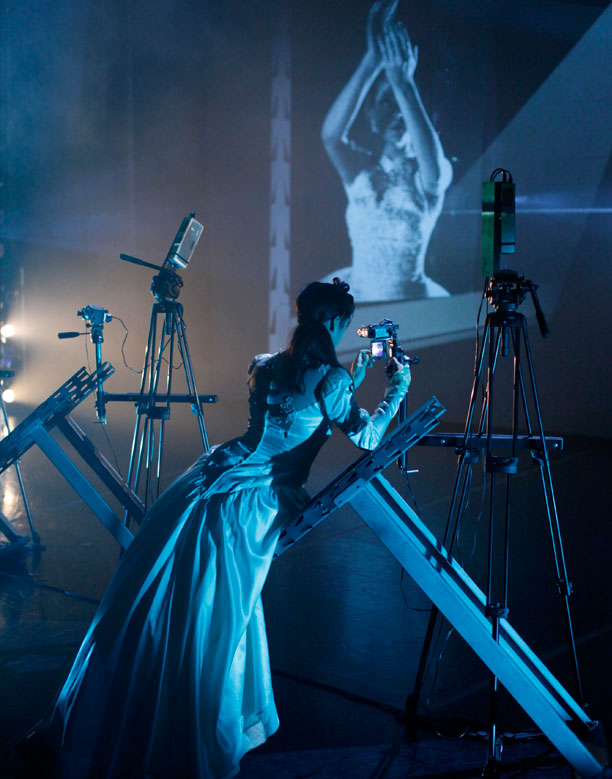 photo by Jon Nalon

Credits
Choreography and Projection Design: Tim Glenn
Music: New Beginning (Tidal Darkness) by Deaf Center, Waehrend and Contenance by Marsen Jules, and Easy on the Bones by Svarte Greiner
Lighting: David J. Deveau (TX), Tim Glenn (FL)
Costumes: Tim Glenn
Performers: Ashley Anduiza or Danielle Fernandez, Kristen Bernier, Andra Gold
Understudy: Danielle Fernandez

See Triptych on Vimeo!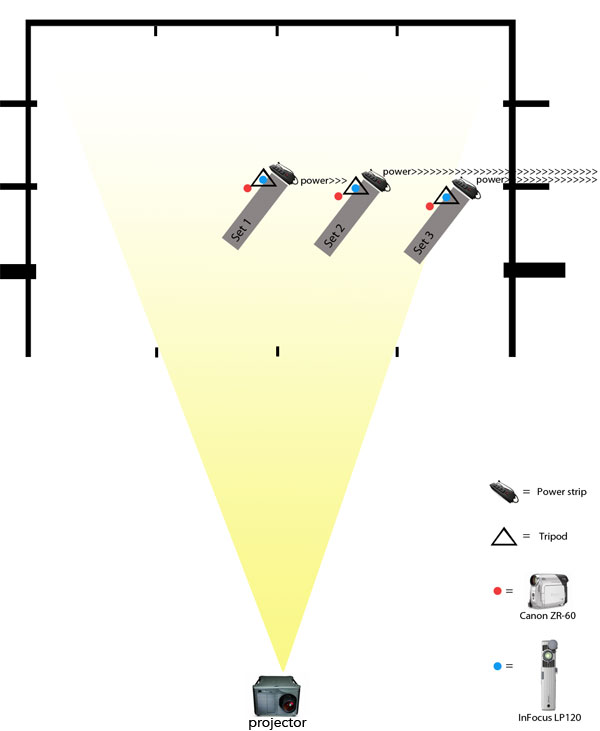 Projection Stage Diagram